That does Contra Piracy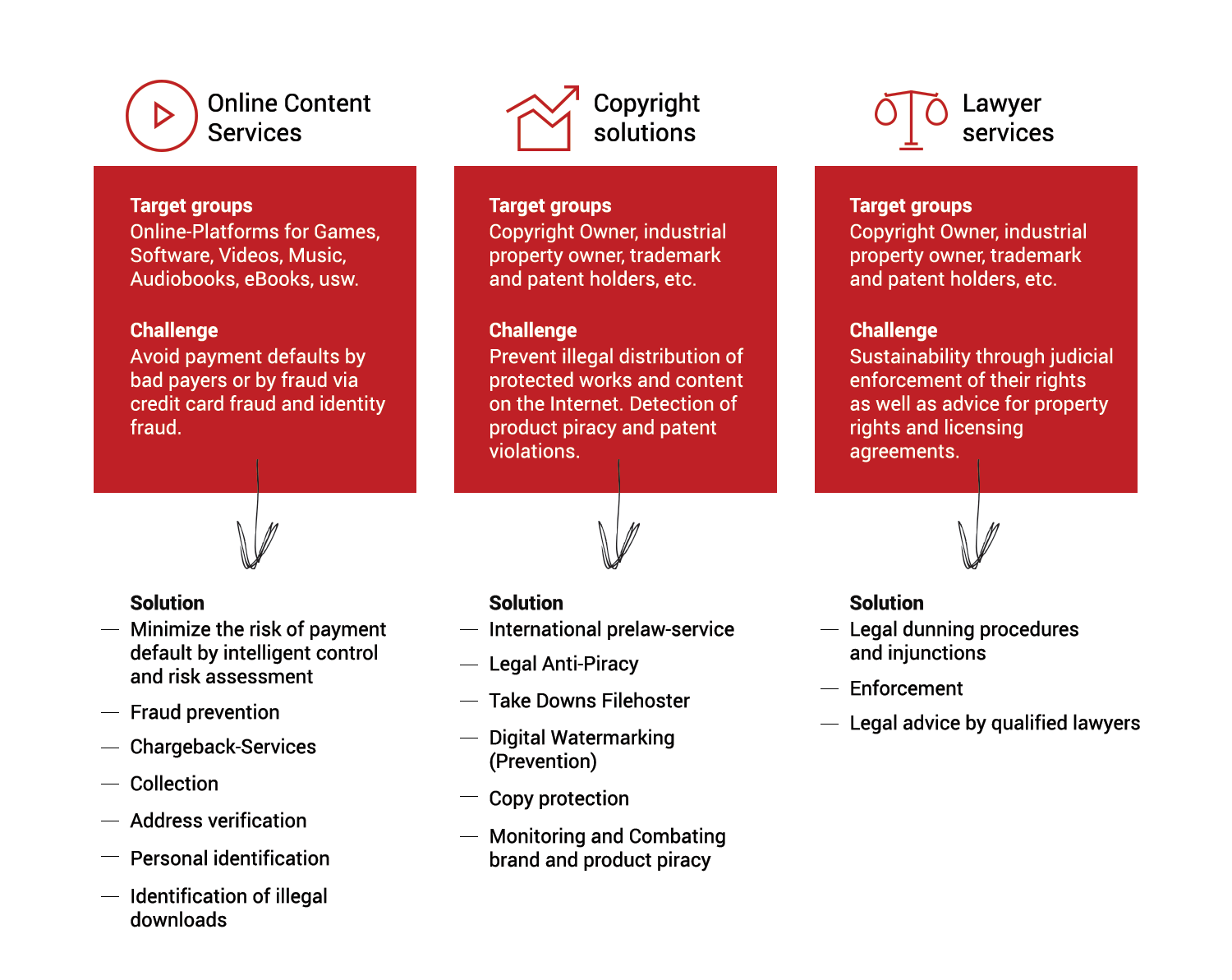 Contra Piracy arises from the need to take active measures against the illegal distribution of protected works on the Internet. Similarly, the association expects its members against brand and product piracy. Contra Piracy is a neutral platform that allows exchange of skills to members and protects the products from the rights holders with the uncontrolled illegal distribution and marketing on the Internet.
Contra Piracy was founded in May 2009 with the aim to operate active anti-piracy. The members and cooperation partners are rights holders, companies from the online content area, professionals and businesses with piracy-fighting background and experience. Monitoring, tracing, intervention and enforcement rights are just as important as to declaration and public relations.
Provide to our members and / or we mediate diverse services related to copyright.
Prevention, management, actions
– these three notions best describe our major services.
Prevention
it consists of
copyright protection measures
digital watermarks
protection of a complete production chain
misuse prevention in online business
Intellectual property right management on the Internet
Active fighting with Internet piracy
it includes
the "notice and takedown" procedure dedicated to e-service providers
antipiracy campaigns
awareness training courses
cooperation with international agencies and organisations
Attachments
Download our white paper